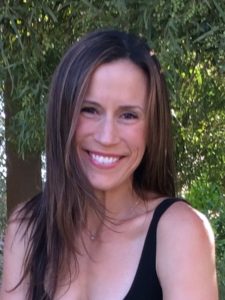 This recipe post is from another Essential Ninja teammate, Jessika Glover, out of Santa Clarita, CA: "I started Pip and Plum after I started getting repeated requests to purchase the confections I made for friends and family–namely Peppermint Bark and German Chocolate Cups. It's a hobby that I can profit from! Everything I make is gluten free and many items are dairy free and I also have a paleo line which is free from refined sugars as well. I do use essential oils in some of my confections, including both paleo flavours (Margarita Boxes and Paleo Hearts).
One of my favorites of my treats is my dark chocolate PeppyBots in which I use Peppermint oil! In the past I have made (and sold) a Paleo Chocolate Syrup to make anything from hot chocolate to chocolate martinis. I still make it for friends and family but no longer sell it so here's a recipe for a Chocolate Peppermint Martini using my Paleo Syrup! Enjoy and stop by my page at www.facebook.com/pipandplum "
Syrup:
1-cup Cocoa Powder
1-cup (preferably organic) pure Maple Syrup
1-cup water
1-tsp pure vanilla extract
Pinch of salt
Place Cocoa and water in a saucepan and whisk on medium until boiling. Add remain in ingredients and combine. Heat until boiling, then simmer for about 5 minutes. Allow to cool then transfer to an airtight bottle and keep refrigerated up to about a month.
Chocolate Peppermint Martini:
In a shaker combine ice with
2-shots gluten free vodka
1/4-cup Paleo syrup
2-Tbsp (about–add more if you want it creamier) milk of choice—I used my Coconut Milk coffee creamer.
1-drop Peppermint oil (could use Wild Orange if mint isn't your particular flavour).
Shake, Pour and Enjoy!
Happy Holidays, Ninja!